Welcome
Check Out Our New TV Commercial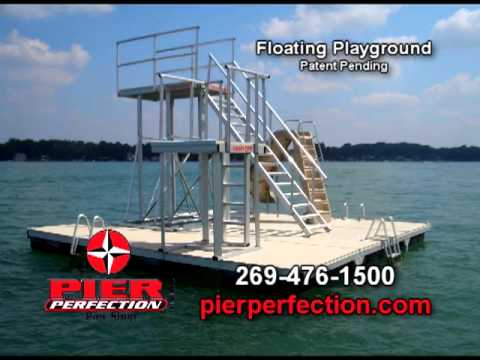 Pier Perfection is your one stop resource for quality floating dock and fixed dock products for residential private dock construction and maintenance.
Our aim is not simply to sell materials and leave you to face the headaches. Our professional and experienced staff will assist you in all your design and material needs to produce an affordable yet innovative, quality dock facility that will endure the test of time.
The bottom line is "We Service What We Sell!"
We are constantly expanding our products so please look through our catalog. If you can't find what you are looking for, contact us and we will be more than happy to help you out.
Thanks for your interest in Pier Perfection, we look forward to helping you with all of your Dock, Pier and PWC Lift Needs.
*****************************************************************************
Services
How can Pier Perfection Help You?
Pier Perfection offers custom design, installation, removal, sales & service of dock products to help make your time on the water more enjoyable. As the premier service provider in SouthWestern Michigan, we have built a reputation on quality and a commitment to excellence.
Installation and Removal
We are happy to install any pier section sold to you by Pier Perfection inc.
We have a $200 minimum for service on pier takeout in the Fall and $200 minimum installation in the Spring.  Our Pricing is $20 a section for anyone over the $200 minimum.  Accessories are additional.
*Due to liability Pier Perfection can only service Piers built or sold by Pier Perfection inc.